It's no secret that face-to-face meetings allow for more direct and personal interaction. However, ever since the Covid-19 pandemic hit the world, we have all got used to relying on virtual meetings so much that it's taken us some time to adjust to going back to "traditional" face-to-face again.
Although virtual meetings allow for greater flexibility and can reach a wider audience, seeing business clients in person is often considered the best approach for several reasons – from strengthening professional relationships to improving productivity.
So, as we compare the perks of face-to-face meetings to the undeniable flexibility of virtual calls we discover that there are some key differences between the two, which might ultimately make a difference in closing deals.
The perks of face-to-face client meetings
Face-to-face meetings are slowly gaining popularity again, as professionals are going back to more "traditional" ways of conducting business.
But what are the main perks of face-to-face client meetings?
Improve personal connections
Face-to-face meetings allow for direct and personal interaction, which can help build trust and rapport between the parties involved. In-person meetings can also provide an opportunity for individuals to work together, share ideas, and make decisions in real time.
Improve communication
In-person meetings offer non-verbal cues – think of body language and facial expressions – that can enhance the understanding of the conversation. They allow for immediate and direct discussions, which can lead to faster and more effective problem-solving.
Build relationships
Face-to-face meetings provide an opportunity to build personal relationships and establish trust with clients. These personal connections are often key to maintaining successful business relationships. In-person meetings often leave a stronger and more memorable impression, which can be important for building long-lasting relationships with clients.
Overall, it's clear that face-to-face client meetings can offer companies a valuable opportunity to build relationships, communicate effectively, and collaborate on important issues.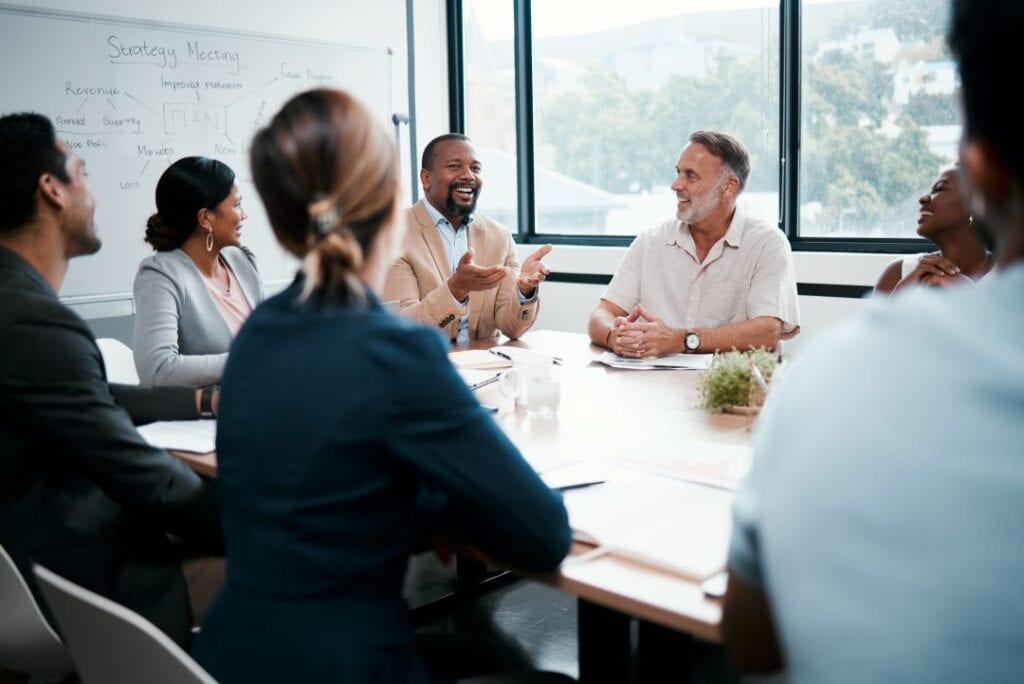 How do virtual client meetings compare?
So, the key aspects of face-to-face meetings are very poignant, but how does that stack up against the very flexible and – in recent times – necessary virtual meetings?
Here are some of the perks of virtual meetings:
Flexibility
Virtual meetings can be conducted from anywhere with an internet connection, allowing individuals to participate from their own office or home.
Cost-effectiveness
Virtual meetings eliminate the need for travel, ultimately reducing costs. As they can be attended by individuals from all over the world, they make it easier to connect with clients who are located in different parts of the world.
Improved time management
Virtual meetings can be scheduled and conducted more efficiently, allowing individuals to maximise their time and productivity.
Overall, virtual client meetings are a convenient and cost-effective alternative to in-person meetings. However, though this solution might be a great option for budget cuts and to improve global connections, it's clear that the personal connection aspect is lacking in virtual meetings.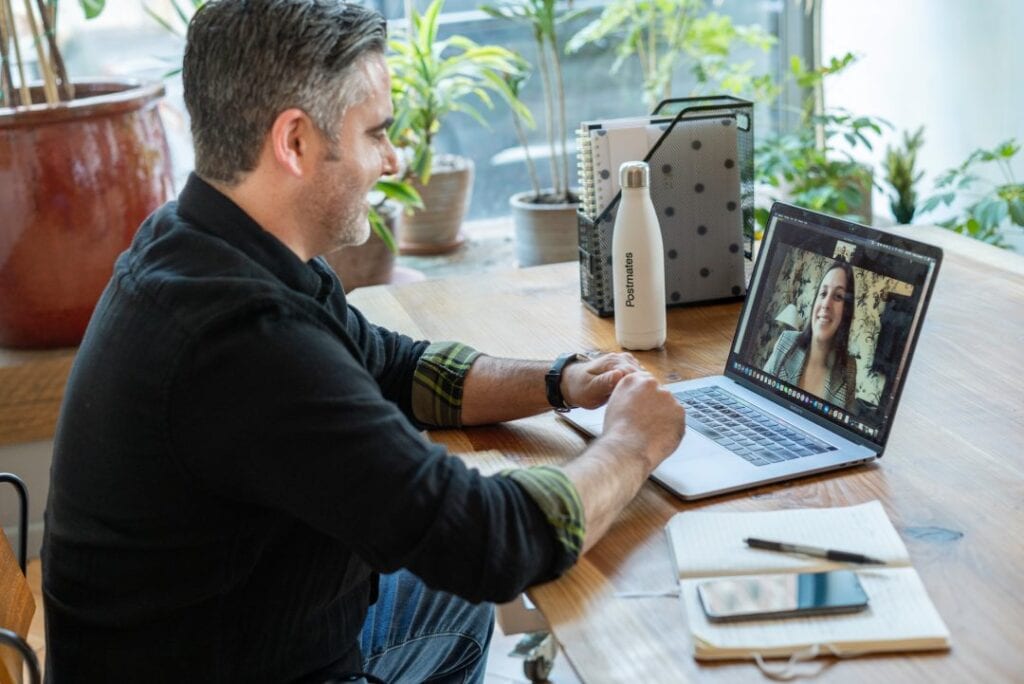 Top tips for your travel to face-to-face client meetings
The biggest difference between virtual and face-to-face meetings is in fact the opportunity to save money on travel. But, if your aim is to strengthen customer relationships and build a more personal connection, in-person meetings are the way to go.
Though this option will require a financial investment, the return you will get in terms of client loyalty can be far greater.
To help you navigate the options available for business travel, we have put together some handy tips for a successful business trip for your face-to-face client meetings:
Plan ahead: Make sure to plan ahead and research the location, culture, and customs of the place you are visiting to avoid any surprises. Using business travel agents like uTravel will take the stress of planning away. Our expert travel agents can in fact take care of your entire business trip, from start to finish.
Pack appropriately: Pack light, comfortable, and professional clothing that is appropriate for the climate and cultural norms of the destination.
Stay organised: Keep important documents, such as passports, visas, and travel itineraries, organised and easily accessible. Our business travel agents can help you keep everything organised, acting like your personal concierge while you're on the go.
Manage your time wisely: Make the most of your time by prioritising your schedule, being mindful of time zones, and avoiding overbooking.
How to make face to face client meetings as stress-free as possible
By now, it's clear that, if you want to make an impression on your client and strengthen your professional relationship, the best approach is to visit them for a face-to-face meeting. Clients will in fact value the time and effort you invest in seeing them, and this will ultimately increase brand loyalty and heighten the customer experience.
By following our tips for a smooth business trip, you can maximise the benefits of in-person client meetings.
At uTravel, we understand that a successful business trip demands stress-free, relaxed and comfortable travel, and we do our best to deliver. Whether you're looking for help planning complex itineraries or securing the best routes and accommodations, our expert travel agents can focus on your corporate travel arrangements so you can focus on your objectives.
So why choose uTravel for your next face-to-face client meeting?
There is more to business travel than just booking tickets and accommodation. At uTravel, we take care of everything, from the trip organisation to make sure you get to your client meeting on time.
When you choose to travel with us, you get:
Personalised Itineraries
Forget the distraction of business travel management, as our experts plan and implement your business trip professionally, according to your specific personal and corporate needs.
Corporate Travel Consultants
Our intricate knowledge of travel routes, places and travel suppliers means we can offer you an unbeatable travel experience – whilst saving you time and money.
Professional Travel Services
We offer a fresh, fast response to your travel needs, with a dedicated account team on hand to provide alternative routes and accommodations.
Reliable Business Travel Partners
From helping perfect your business travel policies to taking care of the admin, we've got your trip covered.
Find out more about our business travel solutions and speak to one of our advisors today