Utravel has partnered up with tech provider Amadeus to start using their new, powerful booking tool – Thomalex.
Thomalex is a comprehensive travel management solution for corporates, expertly designed by Amadeus to support small and mid size TMCs and Travel Agencies in their operations. Headquartered in Miami, Amadeus has a wide client base, with customers in Middle East, North America, South America, Africa and Europe. We are thrilled to announce this partnership, which comes at the right time, as travel tech becomes an increasingly popular demand amongst our clients.
Here's an overview of the Thomalex features we will be using to streamline our corporate travel planning.
Air content:
Real Time Flight Availability
GDS Flight Content
Published & Corporate Fares
Online & Offline Ticketing
Filters & Sorting Options
Seat Selection
Travel Recommendations
Offline Booking process
Non-Air content:
Amadeus Hotels (GDS)
Amadeus Content Store Hotels ( TBO)
Amadeus Cars
Automated workflows:
Multi-level Approval Flow
Reminders & Notification
Travel Policy based on Trip Reason
Trip Justification
Custom PNR Remarks
Reports
Reporting features:
Booking Dashboard
Employee trip report
Savings Report
Top Ten Report
Airport Activity Report
How can uTravel simplify your corporate travels?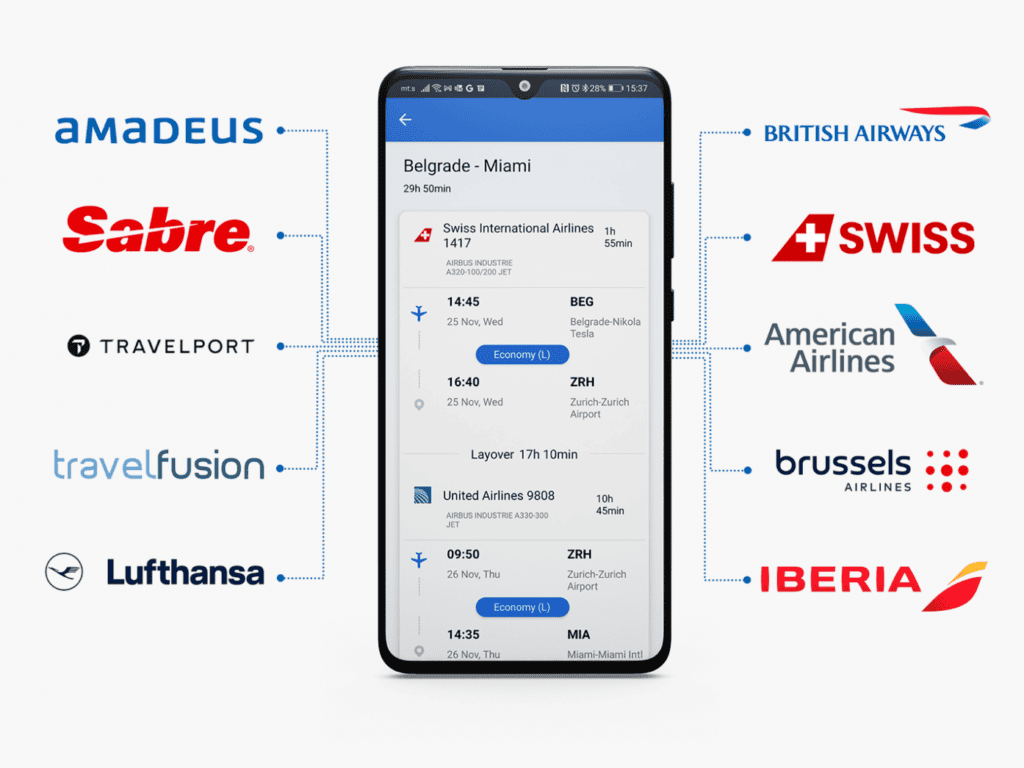 With this new collaboration, we will be able to streamline our operations even further, ultimately optimising our operational times for your convenience.
Our mission is to provide a tailored and efficient corporate travel support service in Dubai, offering assistance from the initial planning stages to the execution of travel itineraries. With our well-established presence as a business travel agency, we're dedicated to ensuring your plans run smoothly, allowing you to relax and make the most of your time away.
When you choose Utravel as your corporate travel agency, you can anticipate reduced stress, increased savings, and the most enjoyable travel experience. And, thanks to our brand new partnership with Thomalex, we can guarantee a hassle-free corporate travel experience for your executives while always strictly adhering to your company's travel policies and budgetary constraints.
On average, our corporate travel agents can cut down your travel booking time by 15%, and we can demonstrate this in just 15 minutes. This is achieved through our extensive expertise in the travel industry, developed over decades of commitment. We go above and beyond what an ordinary corporate travel agency offers, in an effort to save you time, money, and stress.
Explore our website to learn more, or contact us if you have any specific questions.